Keynote: Professor Simon Gardiner
Simon is a professor in international sports law with an academic background researching and publishing in areas including corruption, regulation and governance in sport. In partnership with Leeds Business School, he is currently researching both governance and leadership in sport and how best to enhance integrity in sport.
Simon teaches undergraduates and postgraduates from both the Law School and the Business School about sports law, business and regulation. He supervises a number of PhD students. 
One area Simon is currently researching, in conjunction with Leeds Business School, is governance and leadership in sport. He is looking at how governance in sports organisations can be promoted and improved so as to become more democratic and transparent and engage more effectively with issues such as bribery and match fixing.  His second area of current research centres around the meaning of the word 'integrity' in sport – a word used widely and superficially. He is looking at the problems caused by doping and financial corruption and possible solutions that could help regain integrity in sport.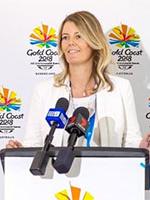 Paula Robinson is a corporate and commercial lawyer specialising in sports and entertainment at MinterEllison. She is currently seconded full-time as the Head of Legal and Brand Protection for the Gold Coast 2018 Commonwealth Games and is also leading the firm's delivery of the legal and brand protection functions for the Invictus Games 2018 Sydney.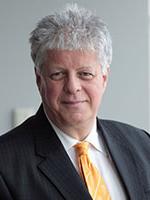 Hayden Opie is a Senior Fellow at the Melbourne Law School where he established and led the teaching of sports law from 1987 to 2017.  He has taught and researched in all areas of sports law and is recognised internationally for his work in the field.  He now concentrates on sports integrity and has extensive experience in anti-doping, having served as a legal member of the Australian government's Anti-Doping Rule Violation Panel from 2010 to 2015. He is the founding President of the Australian and New Zealand Sports Law Association and is a member of the Court of Arbitration for Sport.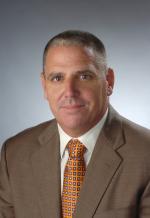 Attorney John Wolohan (jwolohan@syr.edu) is a professor of Sports Law in the Syracuse University Sport Management program and an Adjunct Professor in the Syracuse University College of Law.  Professor Wolohan has been teaching and working in the fields of sports law, gaming law, and sports media rights for over 25 years.  He is one of the lead editors of the book "Law for Recreation and Sport Managers" by Cotten and Wolohan.  Wolohan has taught as a visiting professor and served as scholar-in-residence at the China University of Political Science and Law (China), Anglia University (England), University of Lleida (Spain), Sheffield Hallam University (England), University of Pretoria (South Africa) and as a research fellow for Beijing Sport University(China).
Professor Wolohan, who is a member of the Massachusetts Bar Associations, received his B.A. from the University of Massachusetts - Amherst, and his J.D. from Western New England University, School of Law.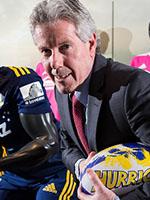 Currently employed as General Counsel at NZRU a position he has held for 10 years. Prior to that he was a partner at Simpson Grierson for 9 years and at the firm for 14 in total practicing in the area of sports, employment and health and safety law. Previous roles involved industrial relations and collective bargaining in some of our toughest environments like the waterfront and construction. He recently graduated with an LLM in commercial law from Melbourne University specialising in sports law and provides assistance and guidance on a pro bono basis to a range of other sports on everything from governance to judicial matters. He oversees the NZRU's wide ranging IP portfolio and leads the team that implements the NZRU's IP strategy and enforcement programme.
Jack Anderson is Professor and Director of Sports Law at the University of Melbourne.  Jack has published widely in the area including monographs such as The Legality of Boxing (Routledge 2007) and Modern Sports Law (Hart 2010) and edited collections such as Landmark Cases in Sports Law (Asser 2013) and EU Sports Law (Edward Elgar 2018). He was Editor-in-Chief of the International Sports Law Journal from 2013 to 2016.  An accredited mediator and a Chartered Arbitrator (CArb), Jack remains a member of a number of sports dispute resolution tribunals in the UK and Ireland such as Sport Resolutions UK and Just Sport Ireland. He is currently an arbitrator on the inaugural International Amateur Athletics Federation's Disciplinary Tribunal and the International Hockey Federation's Integrity Tribunal. In 2016, he was appointed to the Court of Arbitration for Sport and appeared on the list of arbitrators of the CAS Ad hoc Division for the UEFA EURO 2016 Championships. He was the sole CAS arbitrator at the 2018 Commonwealth Games.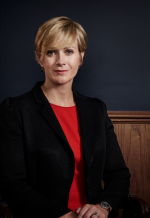 Following her successful international sporting career, Steggall focussed on her legal career, developing a reputation for dedicated advocacy, careful attention to detail, a strong focus on litigation strategy and identification of desired outcomes for clients with mediation and arbitration where appropriate, in particular in Family Law disputes where cost and emotional impact of proceedings are significant factors. She has extensive experience in complex parenting and property disputes, including relocation and recovery proceedings, financial cases involving issues of financial inquiry, international assets, disputed disclosure and contested valuations.
Bilingual in French and English, she is a member of the Australian Institute of Company Directors (AICD), a member of the Australian New Zealand Sports Law Association (ANZSLA) and the Women in Sports Law (WISLA). She was inducted into the Sport Australia Hall of Fame in 2004 and awarded the Order of Australia Medal for charitable works and contribution to sport in 2007.
Acting regularly as arbitrator in selection disputes to Australian Olympic Team nominations since 2010, she was appointed in 2017 as Arbitrator to the Court of Arbitration for Sport, based in Lausanne and was selected to the AdHoc Division of the PyeongChang Winter Olympic Games 2018.
Elected by her peers, Steggall served as councillor to the NSW Bar Association from 2010 to 2013 and was Chair of its Health, Sports and Recreation Committee from 2010 to 2013. She serves as a Governor of Queenwood School for Girls, Sydney, since 2017 and has extensive business and leadership experience at board level. She has been an Independent Non Executive Director of Olympic Winter Institute of Australia since 2014. She has been in Independent Non Executive Director for the Sports Australia Hall of Fame since 2014. She has been appointed as a member of the Australian Sports Anti Doping Agency (ASADA) Anti Doping Rule Violation Panel since 2014 and has been appointed to the Football NSW Appeals tribunal since 2012.